Version 6.0d21 of Default Folder X is available. This is a preview build of Default Folder X 6, containing new and rewritten features that will be released as part of version 6 of Default Folder X.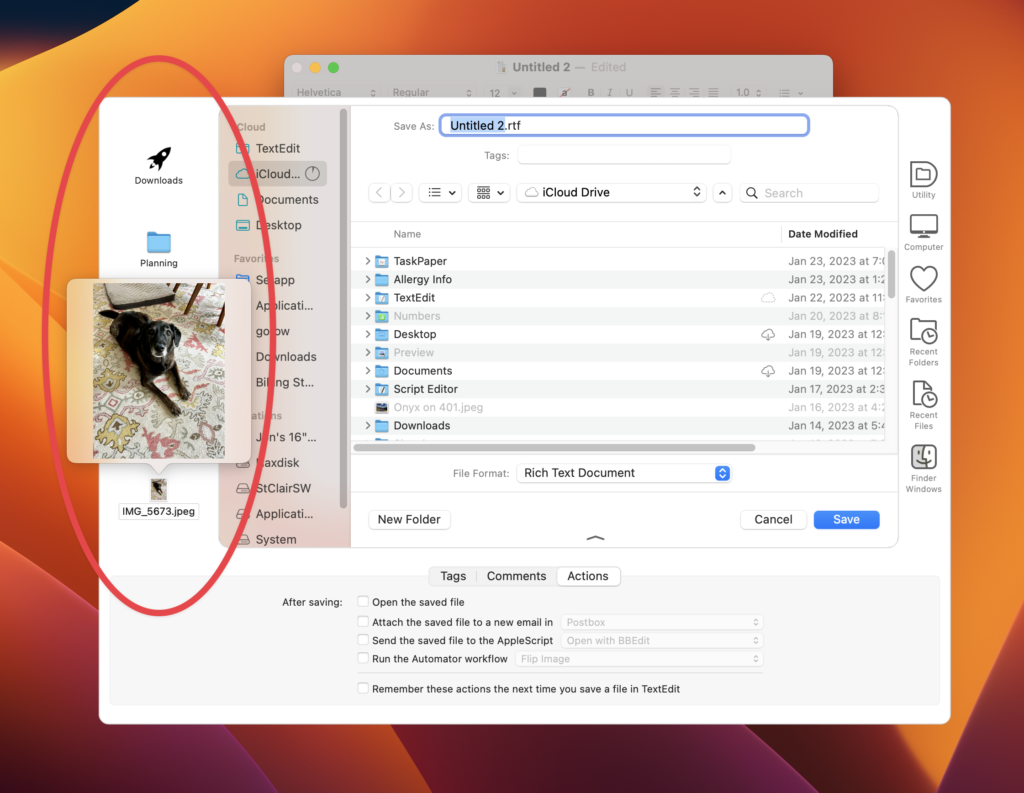 The latest addition to the DFX6 preview is a rewritten Drag Zone, the drag and drop "shelf" that sits on the left side of Open and Save dialogs. You can now select and multi-select items, drag them to reorder them, insert new items between existing ones, etc. Previews pop up if you hover the mouse over an item. Double-clicking an item will open it. Control-clicking on an item brings up a contextual menu with options to reveal the item in the Finder, open it in the file dialog, or remove it from the drag zone.
There are also a number of fixes for issues in the previous DFX6 build – if you're curious about all of the changes, check out the Read Me file that accompanies the app when you download it. The Read Me also includes instructions for setting up other new features, such as the keyboard-centric quick entry window, syncing preferences via iCloud, running actions after saving a file and more.