July 16, 2021
App Tamer 2.6.4 reduces its CPU usage and fixes issues with sleep, fast user switching and VoiceOver.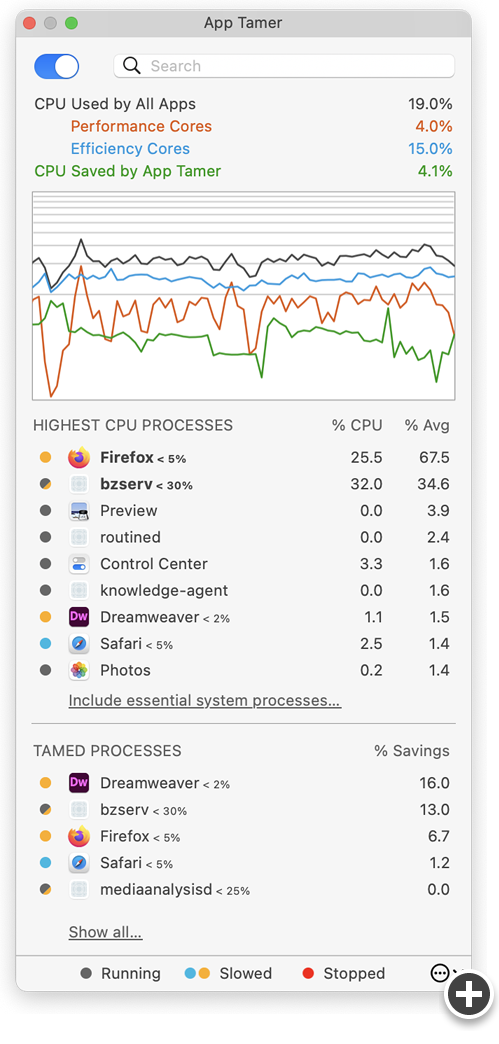 This version is a free update for App Tamer 2 users. Please note that if you still have App Tamer 1.x, this is a $7.95 paid upgrade if you purchased version 1.x before July 1, 2013.
What's new in version 2.6.4
Eliminated a bug that could cause App Tamer to use more CPU than necessary when managing web browsers and Spotlight.
Corrected a problem that could result in processes not being controlled correctly immediately after the machine wakes from sleep.
Fast-user-switching is now handled correctly after the Mac sleeps and wakes and when App Tamer has been temporarily disabled.
Fixed a bug that could result in App Tamer reenabling itself sooner than it should after it's been turned off.
VoiceOver now works correctly in the alert announcing installation or updating of App Tamer's helper app.
Fixed a bug that would cause App Tamer to hang or crash in certain situations.
More Information
Download Links