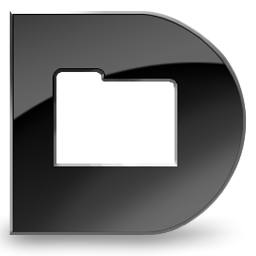 Version 4.5.10 of Default Folder X is now available, updating compatibility with the latest developer release of Mavericks (if you've been under a rock, that's the next version of OS X currently in development at Apple). This release also fixes a bunch of annoying little things that affect folks using all versions of OS X, so it's something you want to grab even if you're not a developer. The most significant changes other than Mavericks support are:
Default Folder X no longer pauses for long periods when the OS X metadata server (mds) is very busy.
A glitch in the rebound feature is fixed. This one was really annoying because rebound would work most of the time, then unexpectedly fail to select a file once in a while. That really bothered people who'd come to depend on it (which is apparently a lot of people :))
The background for previews of text files is white again. They'd become transparent in Mountain Lion because of a minor change in the Cocoa framework, making it pretty hard to read the text.
The "DFX" AppleScript applet that puts Default Folder X in your Finder toolbars was misbehaving due to a change in AppleScript in Mac OS 10.8.4 – that's been fixed. You'll find the updated version in the Extras folder on the Default Folder X disk image.
And finally, for the many people that were upset that Default Folder X is no longer available in their Dock, I've added an unofficial setting to put it back. See the Read Me for details – and don't blame me if Default Folder X doesn't show up in full-screen applications under Mountain Lion. There, you've been warned.
Since I've been a slacker about blogging, there have also been a number of other Default Folder X releases since the last time I posted, including some important fixes for Preview, TextEdit and other sandboxed applications, support for Java apps, better keyboard traversal, correct behavior in full-screen mode, and more. Just grab 4.5.10 and install it – a bunch of stuff works better. You can get it on the Default Folder X page.