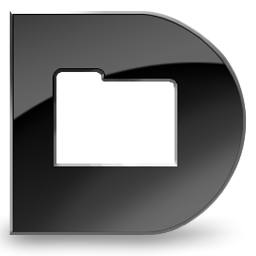 After far too many beta iterations, Default Folder X 4.5 is finally available for download.
One of the things I'm happiest about in this release is a "quiet" feature – there are no controls for it and no fancy user interface – it just works. Since the release of Mac OS 10.7 Lion, I've found that OS X sets the default location for file dialogs somewhat randomly in some applications. Choose File->Open and you're taken to your Documents folder, or your Home folder, or the folder you used last, or a folder on your neighbor's file server – it always feels like a bit of a crap shoot. So now Default Folder X does it for you – intelligently. It keeps track of where you've been and puts you back there the next time you Open or Save, and it does so reliably.
Oh, and that business in Mountain Lion where it forces you to iCloud every @!$# time you want to save a file? No. If you saved to iCloud last time, that's where it'll direct you. But if you saved to a folder somewhere on your hard drive, that's what you'll see the next time you choose File->Save. That makes sense. Yay 🙂 A big thanks to Ted Laundau for bringing this into focus and helping define what the correct behavior should be.
Version 4.5 also fixes a bunch of things that got flaky when some underpinnings in Mac OS X changed with the 10.8.2 update. It works reliably on Mountain Lion, smoothly handling the expanding array of sandboxed and iCloud-aware applications and increased OS security. It's also pretty easy on the eyes, with hi-res graphics and controls for the Retina displays now delivered on the MacBook Pro 13 and 15. I have to admit that I scoffed at the HiDPI stuff at first, but after getting it all working in Default Folder X, I must say the crisp look is pretty sweet.
So, go grab your copy of Default Folder X 4.5. If you have a license for Default Folder X 4, the upgrade is free. If you don't, go buy one – it'll save you a lot of time opening and saving files 🙂