Version 1.4 of Go64 was released yesterday, correcting a few issues it had when running on Ventura and offering better reporting of the CPU architectures supported by your apps.
As a refresher, Go64 is our free app for analyzing all the apps you have installed on your Mac. It shows you which ones are 32-bit, 64-bit, Intel-only, and Apple Silicon-native. This gives you a full picture of which apps will run on newer versions of macOS (Catalina and later will not run 32-bit apps) and which will run best on newer Macs with Apple Silicon processors (M1 and M2).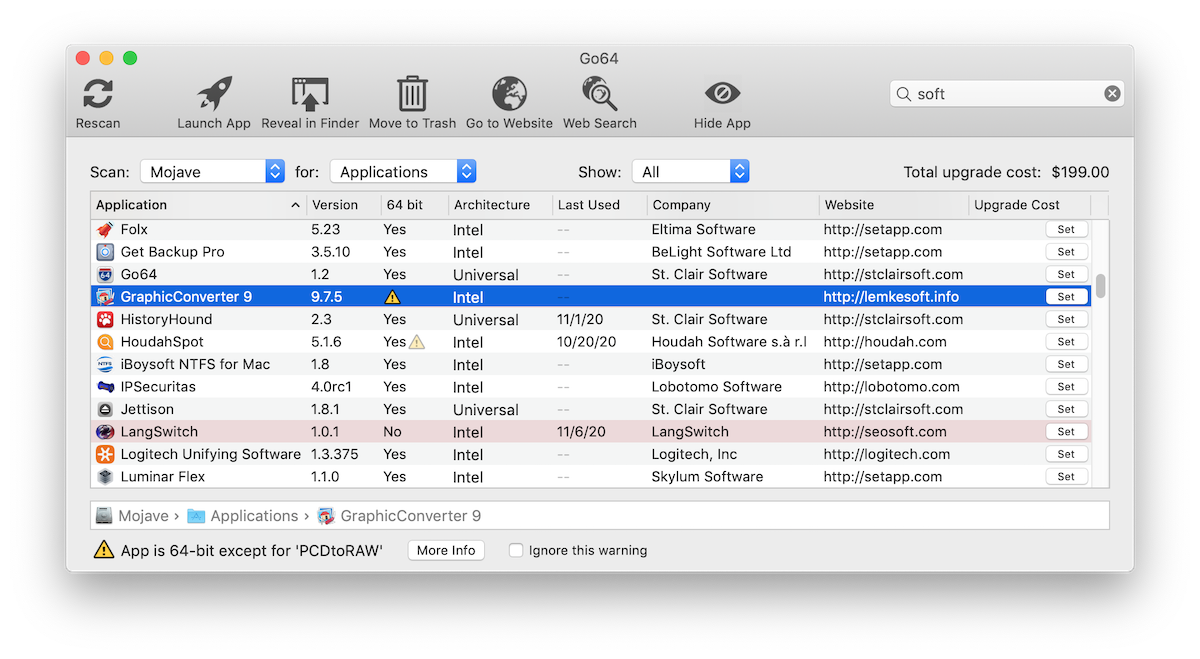 Here's a full list of changes in version 1.4:
Added an option to filter the list of applications to show CPU architectures that are not Intel or Universal.
You can double-click on the separator between column headers to automatically resize a column to fit its contents.
When saving the results of a scan, the architecture of applications is now exported along with the other information.
Fixed the formatting of exported application information that contains tabs, carriage returns and other special characters.
Updated terminology such as "preferences" to refer to "settings" when running on macOS Ventura and higher.
Go64 now correctly reports the developer and website for Akai Professional and Cycling '74 audio apps.
Fixed user interface layout issues on macOS Ventura.
Go64 is free and can be downloaded here.