Version 1.0.4 of Go64, our free app for determining which of your apps are macOS 10.15-compatible, is now available.
If you choose to list all the applications that Go64 has found, the new version will highlight all of the 32-bit apps in red. You can then sort the list by application name to see if you also have a 64-bit version of an app. If you do, then you don't have to worry about finding an upgrade – just delete the 32-bit one shown in red.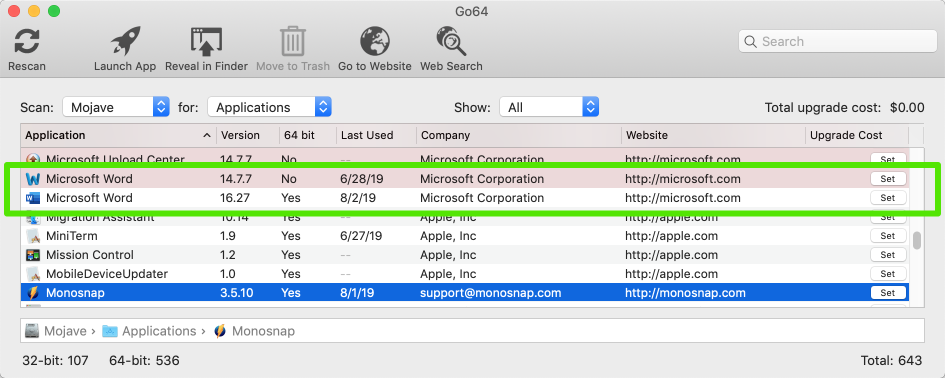 Go64 1.0.4 also includes corrected website and company information for a number of applications, including those from Ashlar-Vellum, Avid, Slack, Steinberg and Valve.
You can get the latest version of Go64 here, or by choosing "Check for updates" in Go64 if you've already downloaded a previous version.