Version 6.0b1 of Default Folder X is available for public beta testing. It includes a number of refinements and enhancements to various features, as well as making the wider filename edit box an option in the settings. It also corrects bugs found in the previous build, and presents a welcome screen after launching to highlight some of the new 6.0 features.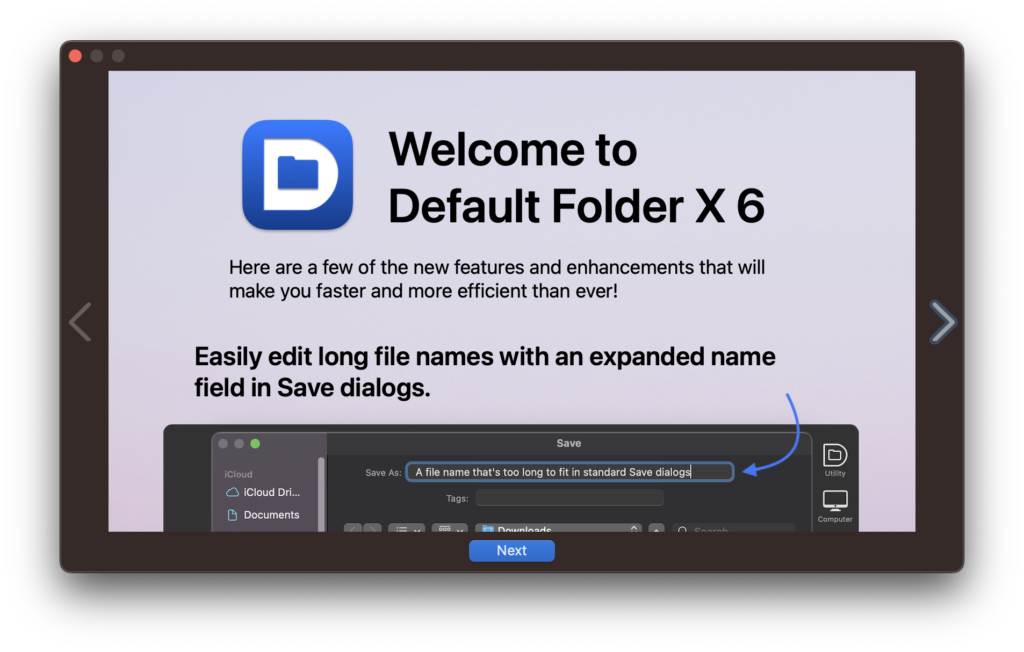 We're finally heading into the home stretch, and feedback has been great so far. Please keep your suggestions and bug reports coming!
Release notes and download links are available on the Default Folder X Testing page, though if you're already running an earlier pre-release build, just choose "Check for Update" from Default Folder X's menu to get the new build. Thanks!