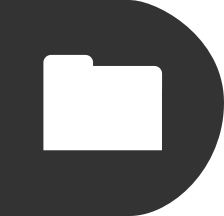 Default Folder X 5.3.7 is now available, and it displays a couple of additional pieces of metadata in the Info panel below Open dialogs, most notably the "last opened" date. It also addresses a number of issues, including problems with LaunchBar, sub-par behavior when file dialogs are very large or lie partially off-screen, keyboard shortcuts not working after using a menu bar app, and drag-and-drop problems with the Finder drawer. A full list of changes is available on the Default Folder X Release page or in the Version History.
This version also works around bugs in Mojave that have been affecting Default Folder X's ability to list open Finder windows when those windows contain multiple tabs. It will now list those windows reliably, but may still get confused and show some tabs as being in their own, separate windows – but hey, at least they're all there, right? Unfortunately, a complete solution requires that Apple fix the bugs that I've submitted.
And one very important note about Finder windows: The behavior of Default Folder X's Finder-click feature has changed a bit. Most people won't be affected by this, but if you have been relying on the fact that Finder-click showed windows that weren't actually visible (because they're in another Space or because the Finder's hidden), you'll find that they're no longer appearing. They're still in the Finder Windows menu in Default Folder X's toolbar, or you can revert to the old behavior by following these instructions.
Finally, on the truly geeky side, you can now create an AppleScript to supply Default Folder X with a default folder for an application on the fly. When a file dialog comes up, DFX will run your AppleScript, and if it returns a folder, that'll be used as the default folder for that file dialog. It works seamlessly and can really simplify things if you work in a project-based manner with a consistent way of determining where your project folder is. Look for a blog post about this shortly.