Notice anything different about the "Save As" dialog below? I've highlighted part of it in red to give you a hint 🙂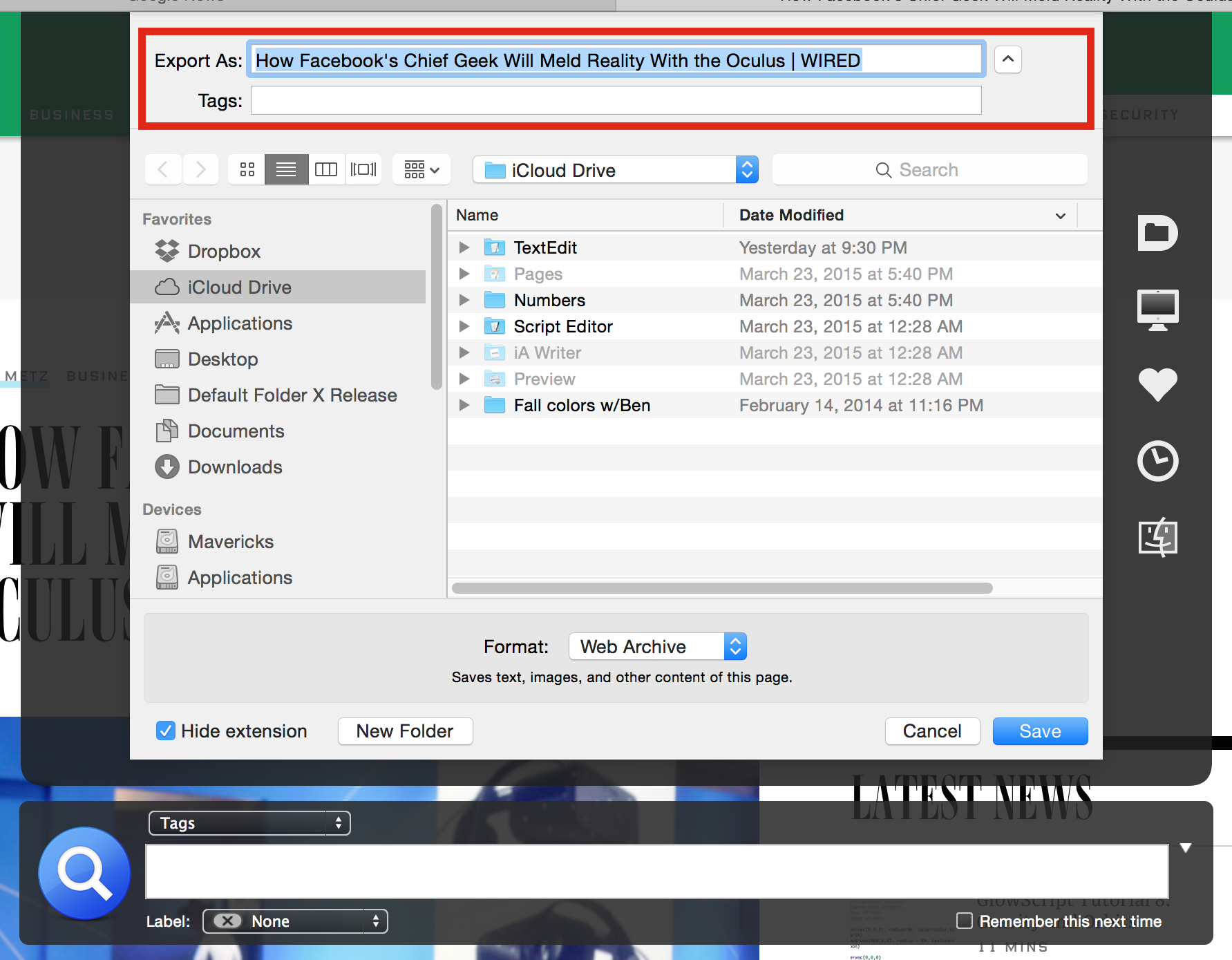 The edit field for the filename is much wider than usual – you can actually see the entire (long) name that Safari supplied for me. I've gotten a lot of requests for this in the past, but haven't been able to make it happen until now. If you're interested in trying it out and giving me feedback, I'm busy testing it and could use your help.
The details:
This is a Yosemite-only feature at the moment
It's only been tested with a handful of applications and needs more exercise
If it doesn't work in some application, the results shouldn't be awful – some UI items will just be misplaced
If you'd like to help out (or are just anxious to get your hands on this) you can download this pre-release version of Default Folder X:
http://www.stclairsoft.com/download/DefaultFolderX-4.7d6.dmg
Please send your feedback to DefaultFolderX@stclairsoft.com.
Thanks!
– Jon